Though his name was not specifically mentioned, the name of Patrick Warren Sr. hung heavy over a proposal at the Killeen City Council's workshop meeting last week to consider pursuing the creation of a mental health intervention program.
Warren, a 52-year-old Killeen resident, was shot and killed in front of his home by a Killeen Police Department officer on Jan. 10, 2021, during a mental health crisis. The responding officer, Reynaldo Contreras, attempted to subdue the man as he approached Contreras with loud growling and raised arms. When Contreras's Taser failed to stop Warren, Contreras shot him. The event was recorded on a body cam and served as a wake-up call for many in Killeen regarding the need for mental health interventionists.
Speaking on a request for a future agenda item during Tuesday's workshop, Councilman Ken Wilkerson said that he would like the City Council to consider working with the KPD to find a way to bridge the gap between officers and those experiencing mental health crises.
"There is limited to no process of intervention for KPD to handle engagements with assailants with mental health disabilities or experiencing a mental health crisis," Wilkerson said. "Killeen has an alarming number of citizens who suffer from mental health issues."
The councilman explained on Tuesday that he was approached by Kerry-Anne Zamore-Byrd, an assistant professor and director of social work field education at the University of Mary Hardin-Baylor.
Wilkerson said that working with an expert such as Zamore-Byrd would serve to help address what he described as a "shortfall" in mental health resources for KPD.
"Addressing the shortfall in resources/processes will serve to increase safe, compassionate interactions for KPD and Killeen residents, reducing the potential for injuries and death, and legal liability," Wilkerson said.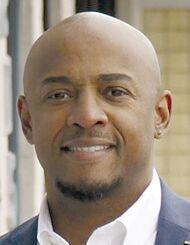 For now, the program is still just an idea, and Wilkerson said that his recommendation to have the City Council hear from Zamore-Byrd directly is a result of his proactive contact with himself and his experience as a mental health specialist.
Councilwoman Jessica Gonzalez applauded the effort, saying that it was a "fabulous idea" that worked towards "opening a dialogue."
The Herald reached out to Zamore-Byrd last week, but was unable to receive a response by presstime.
Zamore-Byrd, a 46-year-old Harker Heights resident, will present before the City Council at a future date.
According to her website, kzamore.com, Zamore-Bird is a "Licensed Clinical Social Worker, Certified Counselor, University Professor, Playwright, Screenwriter, Author, Actress, Director and National Conference Speaker as well as the Owner and Director of KZamore Entertainment. "
KPD offers support
Killeen Police Department spokeswoman Ofelia Miramontez responded to the Herald's request for comment last week.
"Chief (Charles) Kimble attended the council meeting and looks forward to working with the council and Councilman Wilkerson for additional training for our officers and staff of the Killeen Police Department," Miramontez said.
Miramontez also explained that KPD officers are required to complete 40 hours minimum of crisis intervention training, and that a "large portion" of KPD's officers are crisis negotiators.
"We also proactively include training on interacting with citizens on the autism spectrum, and we are continually looking for more and better ways to provide those tools to our employees," she said.
In the days after Warren was fatally shot last year, Kimble said Contreras is a well-trained officer, and is not sure if additional training would have helped in the shooting situation. Contreras had the 40 hours of mental health training mandated by the state as well as an additional 40 hours, according to KPD.
"If I had a thousand hours of training, what could I have done to stop that?" Kimble said last year.
.