A psychiatrist is calling for "immediate" mental health support to be sent to Mount Gambier while it waits for the new government to deliver its election promise to boost psychiatric services in the state's second largest city.
Key points:
A gazettal condition from SA's chief psychiatrist remains on Mount Gambier's mental health services, as the hospital Waits for more beds
The Peak Psychiatry body says more support is needed as the region has a "significant population and demand" for services
The health network says it has made progress on its plan to address the gazettal condition
Paul Furst, chair of the SA branch of the Australian and New Zealand College of Psychiatrists, said the Labor government's commitment to double the mental health unit at Mount Gambier Hospital to make 12 months inpatient would make "a significant contribution" to meeting the community's growing demand for Psychiatric services.
"The key thing is really around the mix and model of care for those beds," Dr Furst said.
"The advice we have is that the demand is not necessarily for what we would call a traditional acute psychiatric bed, but really for the sort of crisis-type presentations.
"They really need somewhere to be admitted, where they can be looked after and then recollect themselves.
Dr Furst said more "immediate" support was needed.
"While we're waiting for the beds to come online at Mount Gambier Hospital, we'd really like to see the government commit to perhaps bringing in some additional psychiatry time earlier," he said.
"That will have an immediate impact on community follow-up and support."
Gazettal condition ongoing
Dr Furst also said he welcomed measures that had been implemented to address the chief psychiatrist's gazette condition on the Mount Gambier and Districts Health Service.
Dr John Brayley intervened in the service in August last year, after an April 2021 inspection found issues relating to the management of at-risk patients who leave the emergency department.
The Limestone Coast Local Health Network (LCLHN) received its Improvements included in training staff, reviewing Code Black procedures, improving incident reporting processes, establishing a Mental Health Consultation Liaison Service, and appointing three additional Psychiatry support roles.
"The development of some consultation liaison time down there is very welcome," Dr Furst said.
"I'm also aware that the Rural & Remote Mental Health service [is] working with the Women's and Children's Health Network to see if they can also develop a position for a child and adolescent psychiatrist or trainee psychiatrist to have some time down in Mount Gambier as well.
'Significant progress' to improve services
The Office of the Chief Psychiatrist confirmed the gazetto condition was still imposed on the service.
It said the LCLHN had made "significant progress in the areas of safety for patients and staff; training and education; and medical staffing".
A statement from the LCLHN said patients were able to receive treatment close to home through its six-bed, acute inpatient mental health service, along with using general hospital beds.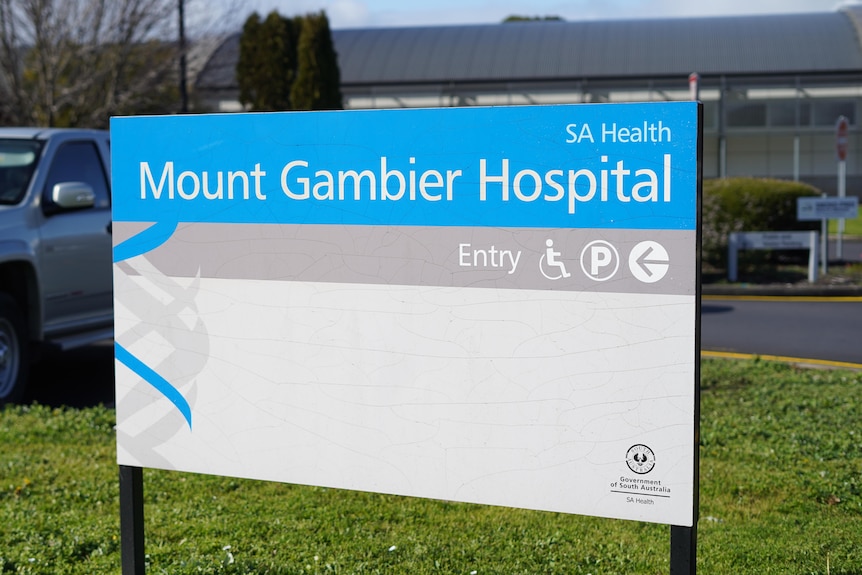 "Where possible all mental health consumers are treated locally," it said.
"[We] have implemented a number of Improvements based on the recommendations provided. "
Meanwhile, newly-appointed Minister for Health Chris Picton said the southeast community had "been asking for more mental health support for some time."
"We are promised at the election to provide those much-needed services," he said.
"This government will invest $ 24 million to upgrade Mount Gambier Hospital, which includes doubling the hospital's mental health unit with six more beds."
.